Thursday, October 9, 2014 -

11:45am

to

1:15pm
African American Studies Department
81 Wall St, Gordon Parks Seminar Room 201
A rich and rare conversation among three contemporary, award-winning artists and Cave Canem founders and fellows: Elizabeth Alexander, Toi Derricote and Cornelius Eady.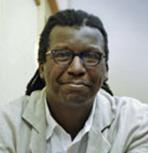 Alexander                 Eady                           Derricote
In 1996, poets Cornelius Eady and Toi Derricote founded Cave Canem, a nonprofit organization serving black poets and acting as a safe space for intellectual engagement and critical debate.
Elizabeth Alexander was selected by President-elect Barack Obama to compose and read a poem for his inauguration on January 20, 2009. She is the author of four books of poems, The Venus Hottentot (1990), Body of Life (1996), Antebellum Dream Book (2001), and American Sublime (2005), which was one of the American Library Association's 25 Notable Books of the Year as well as one of three finalists for the Pulitzer Prize. Her collection of essays on African American literature, painting, and popular culture, The Black Interior, was published in 2004. Alexander is an inaugural recipient of the Alphonse Fletcher, Sr. Fellowship for work that "contributes to improving race relations in American society and furthers the broad social goals of the U.S. Supreme Court's Brown v. Board of Education decision of 1954." She is currently the Thomas E. Donnelley Professor of African American Studies and American Studies at Yale University. 
Toi Derricote is the author of The Undertaker's Daughter; Tender, winner of the 1998 Paterson Poetry Prize; Captivity; Natural Birth; and The Empress of the Death House. She is also the author of a literary memoir, The Black Notebooks, which won the 1998 Annisfield-Wolf Book Award for Non-Fiction. Her honors include the Barnes & Noble Writers for Writers Award from Poets & Writers, the Distinguished Pioneering of the Arts Award from the United Black Artists, the Lucille Medwick Memorial Award from the Poetry Society of America, and fellowships from the Guggenheim Foundation, the National Endowment for the Arts, and the Rockefeller Foundation.
Cornelius Eady is the author of books including Hardheaded Weather; Brutal Imagination, finalist for the 2001 National Book Award in Poetry; the autobiography of a jukebox; You Don't Miss Your Water; The Gathering of My Name; BOOM BOOM BOOM; Victims of the Latest Dance Craze; and Kartunes. Victims won the 1985 Lamont Prize from the Academy of American poets. Eady's honors include the Prairie Schooner Strousse Award, a Lila Wallace-Reader's Digest Award, and fellowships from the Guggenheim Foundation, the National Endowment for the Arts, and the Rockefeller Foundation. Cornelius Eady is currently the Miller Family Chair in the English Dept at the University of Missouri-Columbia.