Gates Lecture 2023: Jennifer Eberhardt February 27, 2023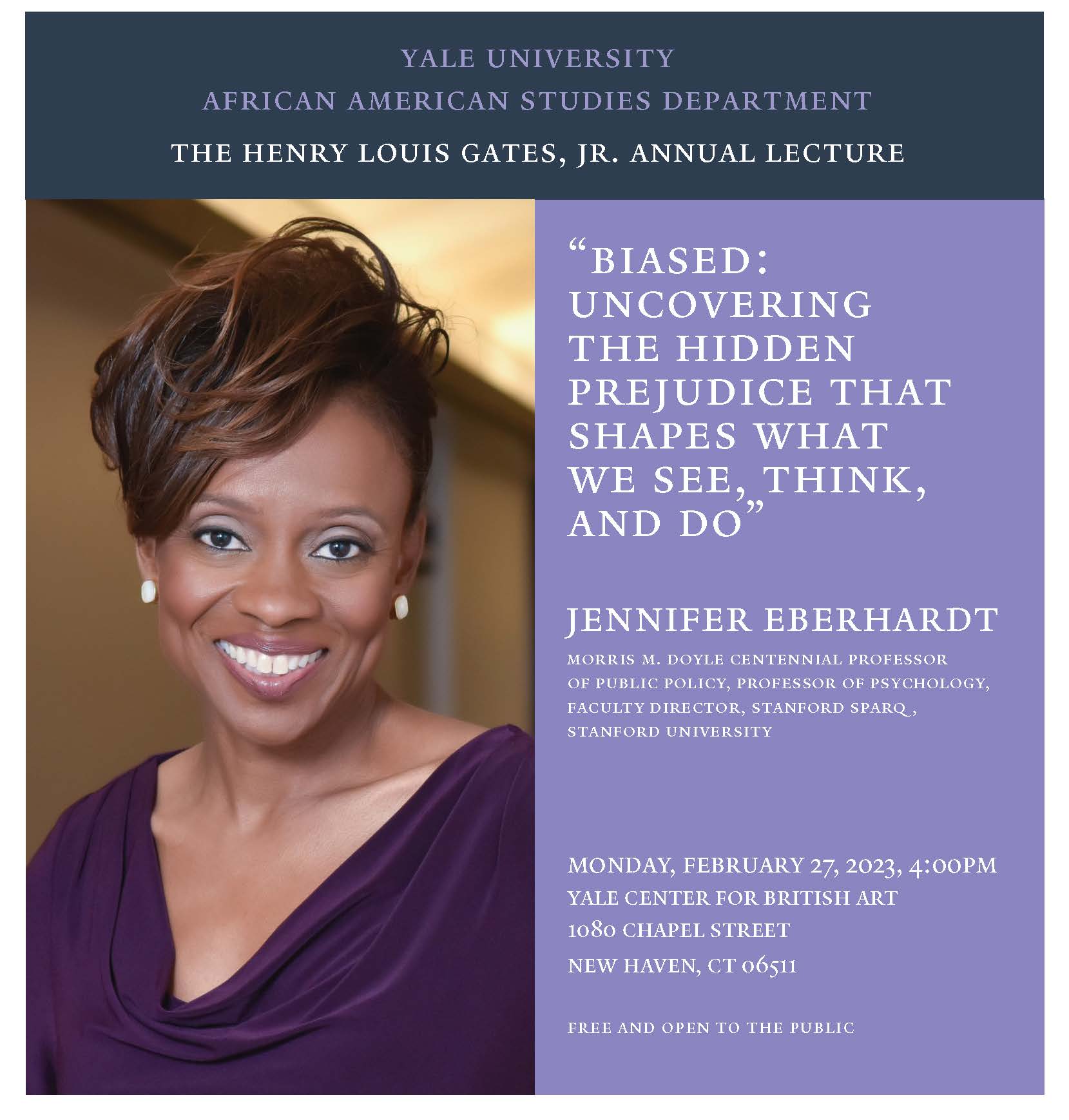 Biased: Uncovering the Hidden Prejudice That Shapes What We See, Think, and Do
Through interdisciplinary collaborations and a wide-ranging array of methods—from
laboratory studies to novel field experiments—Jennifer Eberhardt has revealed the startling,
and often dispiriting, extent to which racial imagery and judgments shape actions and
outcomes in our criminal justice system and in our neighborhoods, schools, and workplaces.
She is currently a Professor of Psychology and of Organizational Behavior at Stanford
University, as well as a Director of Stanford SPARQ (a university initiative to use social
psychological research to address pressing social problems). In 2014, Eberhardt was named a
John D. and Catherine T. MacArthur Fellow and one of Foreign Policy's 100 Leading Global
Thinkers. In 2016, she was elected to the American Academy of Arts and Sciences and to the
National Academy of Sciences. Amid unprecedented inequality and growing polarization
around the world, she is enlisting science in the fight for equal justice.
The Gates Lecture, established in 2012 and administered by the Department of African American Studies at Yale, is endowed in the spirit of excellence that Professor Gates ('73) brought to the Yale community, particularly in African American Studies, during his years of undergraduate study and while on the faculty. The Gates Lectureship is made possible through the generous support of Daniel and Joanna S. Rose.