Liner Notes for the Revolution (Harvard University Press) explores more than a century of music archives in an effort to examine the critics, collectors, and listeners who have shaped and determined ideas about and perceptions of Black women on stage and in the recording studio. Among other things, it is a book that asks how it is that our iconic "queens" of popular music culture simultaneously exist at the center and the fringe of the culture industry? But it is also a study that takes seriously the ways that Black feminist intellectual vibrancy has emerged in concert with, responded to, influenced and informed sonic cultures from the late nineteenth century through our current twenty first century era of racial reckoning
BIOS:
Daphne A. Brooks is the author of three books—Bodies in Dissent: Spectacular Performances of Race and Freedom, 1850-1910; Jeff Buckley's Grace; and Liner Notes for the Revolution: The Intellectual Life of Black Feminist Sound (Cambridge, MA: Harvard UP, 2021). She is currently at work on a Black feminist rereading of DuBose Heyward and the Gershwins' Porgy and Bess as well as a multi-volume study of Black women and popular music culture entitled Subterranean Blues: Black Women Sound Modernity, of which Liner Notes for the Revolution is the first volume. Her writing has appeared in the New York Times, The Nation, The Guardian, Pitchfork.com, Artforum, Slate, Oxford American Magazine, NPR.org, the Los Angeles Review of Books and other press outlets.
Farah Jasmine Griffin is William B. Ransford Professor of English and Comparative Literature and African-American Studies and Professor of African American and African Diaspora Studies. She is the author of Who Set You Flowin?: The African American Migration Narrative, Beloved Sisters and Loving Friends: Letters from Rebecca Primus of Royal Oak, Maryland, and Addie Brown of Hartford Connecticut, 1854-1868 , If You Can't Be Free, Be a Mystery: In Search of Billie and co-author, with Salim Washington, ofClawing At the Limits of Cool: Miles Davis, John Coltrane, and the Greatest Jazz  Collaboration Ever and Harlem Nocturne: Women Artists and Progressive Politics During World War II.
Gayle Wald: Gayle teaches in and is the former chair of the American Studies department at George Washington University. She is author of 3 books, including It's Been Beautiful: Soul! and Black Power Television, and Shout, Sister, Shout! The Untold Story of Rock-and-Roll Trailblazer Sister Rosetta Tharpe. She is currently working on a book about the children's musician Ella Jenkins. Her biography of Rosetta Tharpe has been translated to film (the 2011 documentary Godmother or Rock) and stage (the 2017 musical Shout, Sister, Shout!).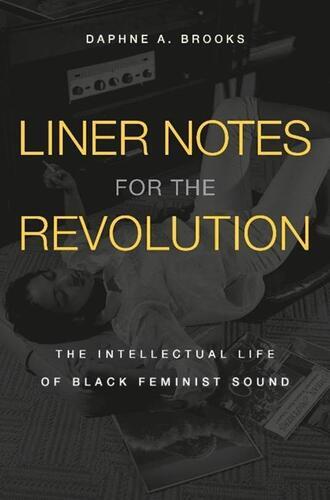 Tuesday, January 19, 2021