The African American Studies Department is thrilled to welcome three outstanding scholars to its ranks beginning in fall 2017: anthropologist Aimee M. Cox, historian of art and film and media studies, Rizvana Bradley, and history of medicine scholar Carolyn Roberts.
Aimee Cox, the author of the award-winning Shapeshifters: Black Girls and the Choreography of Citizenship (Duke 2015), will hold a fully-joint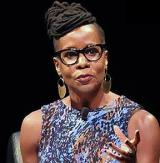 appointment as associate professor of Anthropology and African American Studies at Yale. Cox is the editor of the forthcoming volume, Gender: Space (MacMillan) and co-editor of a special issue of Public: A Journal of Imagining America focusing on art and knowledge production in the academy. Her next ethnographic project, Living Past Slow Death, explores the creative protest strategies individuals and communities enact to reclaim Black life in the urban United States. In fall 2017, Professor Cox will teach "Performance Ethnography: Theory & Methods," a seminar exploring distinctions between ethnography and performance ethnography and "Black Girls in the American City," a course designed to critically analyze the ways in which Black girls, and the life phase of Black girlhood, have been represented and defined within larger social and political narratives in the United States.
Rizvana Bradley's research and teaching focus on the study of film and media at the intersections of contemporary art and performance (with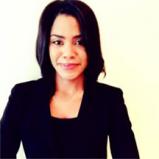 a particular interest in the development of the moving image in relation to cinema). Bradley is currently at work on two book projects: the first is a critical examination of the black body across a range of experimental artistic practices that integrate film and other media.  The second project examines the relationships between newer forms of experimental film and video practices, and traditional film genres. One of the seminars she will teach this fall, "Race, Affect, and Cinema," will draw out the importance of the recent "affective turn" in emergent theoretical discourses, in order to think about the organization of emotion and feeling within cinema, particularly cinema that foregrounds questions of race and racial intimacy.
Bradley will teach a course on "The Wire," which examines the journalistic, novelistic and dramatic roots of the HBO series, "The Wire"; her seminar, "Cinema of the Black Diaspora," considers the politics, aesthetics, and social conditions that inform film movements across the black diaspora, including Caribbean, African, and  black British cinema.
Heather Vermeulen received her doctorate in African American Studies and American Studies (with a Certificate in Women's, Gender, and Sexuality Studies) from Yale University. Her current research relates eighteenth- and nineteenth-century archival documents from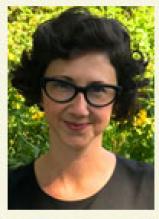 British colonial Jamaica to literature and arts of the African Diaspora, with a focus on slavery, ecology, and kinship. She has received support from Yale University's Beinecke Rare Book & Manuscript Library, MacMillan Center for International & Area Studies, Gilder Lehrman Center for the Study of Slavery, Resistance, & Abolition, Lewis Walpole Library, and Fund for Lesbian & Gay Studies. Her essay "Mortal Coils and Hair-Raising Revolutions: Styling 'Race' in the Age of Enlightenment" will appear in A Cultural History of Hair in the Age of Enlightenment, 1650-1800 (Bloomsbury), edited by Joseph Roach and Margaret Powell.
A historian of early modern medicine, Carolyn Roberts arrives as a postdoctoral associate for the 2017-18 academic term before taking up her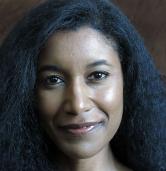 appointment at Yale as Assistant Professor in History / History of Medicine and African American Studies beginning in the fall of 2018. Carolyn's current book project, To Heal and to Harm: Medicine, Knowledge, and Power in the Atlantic Slave Trade, is the first full-length study of the history of medicine in the British slave trade.  The project studies the pharmaceutical and medical labor performed by a largely unknown group of African and British women and men, both enslaved and free. 
e African American Studies Department is excited to welcome these scholars whose intellectual pursuits strengthen our commitment to examine, from numerous disciplinary perspectives, the experiences of people of African descent in Black Atlantic societies, including the United States, the Caribbean, and Latin America.
To see more information about all African American Studies Department courses, visit Online Course Information: http://students.yale.edu/oci/search.jsp
Learn more about faculty members in African American Studies here: http://afamstudies.yale.edu/people/faculty