Edward Rugemer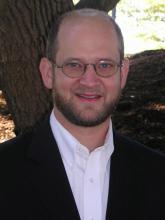 Assoc Prof American Studies and African American Studies, Assoc Prof History
Education:
Ph.D., Boston College, 2005
Address:
Rm 305 -- 81 Wall St, New Haven, CT 06511-6606
______________________
Edward Rugemer, Ph.D., Boston College, 2005, is a tenured Associate Professor of African American Studies and History at Yale University. His book, The Problem of Emancipation: The Caribbean Roots of the American Civil War (Louisiana State University Press, 2008) is co-awardee of the Francis S. Simkins Award from the Southern Historical Association for the best first book in Southern history published in 2007 or 2008. The book argues that the abolition of slavery in the British West  Indies in 1834—especially the slave rebellions that preceded abolition—had a significant impact on the political contest over slavery in the United States and shaped the coming of the Civil War. He has published articles on the transatlantic struggle over slavery in the Journal of Southern History, Slavery and Abolition, and the Journal of Family History. He teaches courses on African American history, on slavery and abolition in the Atlantic World, and on race, politics, and abolitionism in the antebellum United States. Previous to his career as a historian, Professor Rugemer taught for two years at St. George's College, a Jesuit high–school for boys in downtown Kingston, Jamaica.