Joshua Aiken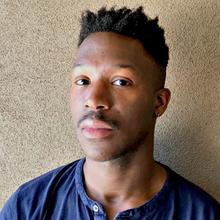 Education:
B.A., American Cultural Studies and Political Science, summa cum laude (Washington University in St. Louis), 2014; M.St. in U.S. History with honors (University of Oxford), 2015; M.Sc. in Refugee and Forced Migration Studies (University of Oxford), 2016
________
Joshua Aiken is a J.D./Ph.D. student in History and 
African-American Studies. His research broadly focuses on the 
relationship between race, displacement, and state-sanctioned 
violence in the 19th and 20th centuries, as configured by and 
through criminal legal and migration regimes. His work has 
focused both on race and gun laws in the longue duree of U.S. 
history–using the framework of self-defense as a way of thinking 
about black subjectivization and subjugation–and U.S. imperial 
formations as they relate to extra-territorial migration policies 
since the 1980s, namely American sponsorship of Mexico's Plan 
Frontera Sur and other attempts to surveil and manage the 
movement of Central American refugees. Joshua is the former 
Policy Fellow at the Prison Policy Initiative and is also a poet.
Research Interests:
19th and 20th Century U.S. History, Race and Migration in the Americas, Mass Criminalization, U.S. Empire, Black Feminist Thought, Black Poetics, Black Marxism and Queer of Color Critiques