Lauren Pearlman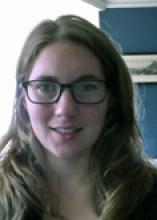 Education:
B.A., African American Studies with honors, Wesleyan University (2004)
_____________________
Lauren Pearlman (American Studies) graduated with honors from Wesleyan University in 2004 with a B.A. in African American Studies.  Her work with a leading civil rights law firm and with the Appleseed Foundation shaped her interests in racial justice in the District of Columbia.  Her dissertation, "Democracy's Capital: Local Protest, National Politics, and the Struggle for Civil Rights in Washington, D.C., 1933-1978," is the first scholarly study to position residents of the nation's capital as a driving force behind national civil rights, law and order, and urban development policies in the post-World War II era.   Democracy's Capital argues that the District magnified the nation's racial fractures and political factions and previewed what would transpire in other cities across the country. Her project balances the national significance of highly charged symbolic moments in modern American history with a previously unexamined ground-level analysis of their local impact.  In doing so, she reconceptualizes the way we think about the relationship between African Americans, whites, and the federal government from the 1930s through the 1970s.