Nicholas Forster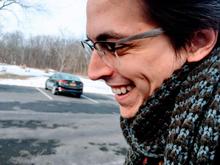 Lecturer in African American Studies and Film & Media Studies
Room 202--81 Wall Street, New Haven, CT 06511
B.S., Film and Television, Boston University's College of Communication (2011); African American Studies and Film & Media Studies, Ph.D, Yale University, 2019.
_____________________
Nicholas Forster is a Lecturer in African American Studies 
and Film & Media Studies at Yale University, where he 
received his Ph.D in African American Studies and Film & 
Media Studies. He is currently writing a biography of 
the black writer-actor-filmmaker Bill Gunn. Although Gunn is 
most famous for directing Ganja and Hess, Gunn wrote novels, 
acted in stage plays, and composed lyrics for music and his 
career broached the bounds of numerous mediums. Forster looks 
at the scraps of the various lives in communities around Gunn 
to understand the connections between artists who worked 
across New York and Hollywood, in and outside of cinema. 
Examining institutional archives, in-progress works, and 
ephemera and conducting hundreds of interviews, this 
manuscript traces the developing networks of creative 
intimacy and what those relationships might mean for the 
production and reception of black art in twentieth century. 
In spring 2019 he co-edited, with Michele Prettyman, a 
special section of Black Camera on black independent 
filmmakers based in New York from the 1960s-1980s. Forster 
has published in a number of outlets and scholarly journals 
including liquidblackness, The Village Voice, Journal of 
Popular Music Studies, Film Quarterly, and Shadow and Act. He 
is also the founder and host of the podcast The Lower 
Frequencies, a show which examines the lives, pursuits and 
interests of academics and artists engaged in the project of 
Black Studies: http://thelowerfrequenciespodcast.com