William Glasspiegel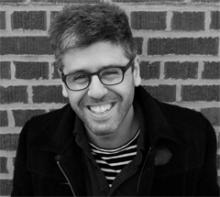 Education:
American Studies / African American Studies, May 2017
_____________________
Wills Glasspiegel is a documentarian and artist from Chicago and New York. He directed the short film, Icy Lake, and co-founded the Shangaan Electro project in Soweto, South Africa. Wills is currently a PhD student in African American Studies and American Studies at Yale, where his research is focused on the history and future of Chicago footwork. Wills holds a BA from Yale in English and a master's from NYU in Media, Culture and Communications. His public works span mediums, from community films produced for dancers in Chicago, to radio segments written for NPR's All Things Considered and Morning Edition. Wills' photography has been featured in FADER Magazine, and his images and designs have been featured on several album covers. The digitization of culture and art has been a concern of Glasspiegel's work for the last decade, from Sierra Leone to South Africa to the South Side of Chicago. His efforts have been supported by grants from the University of Chicago, the Harvard Hip Hop Institute, the National Endowment for the Humanities, and the Yale Department of African American Studies. Links to his work are available at glassmedia.tumblr.com.
Recent News
 African American Studies PhD student Wills Glasspiegel recently received the Crossing Boundaries Arts Prize from the University of Chicago in collaboration with Chicago dancer Jamal "Litebulb" Oliver (https://arts.uchicago.edu/article/arts-and-public-life-selects-2015-16-a…). Wills also just published a new short documentary online: Meet the Era tells the story of five footwork dancers on the South Side of Chicago. Watch, read and enjoy: https://thump.vice.com/en_us/article/black-dance-matters-a-documentary-o…