Awards and prizes granted by the African American Studies Department recognize students for stellar academic work and students and faculty for research projects that promise to make significant contributions to their field of study. 
2019 Awards & Prizes to African American Studies Graduates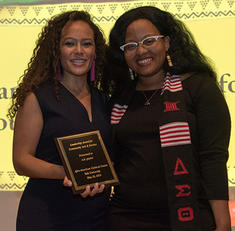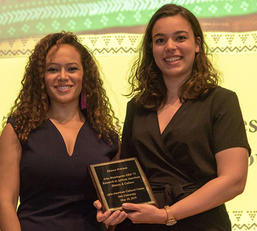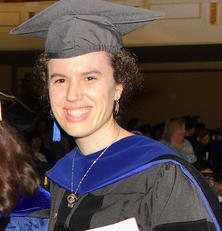 a.k. payne '19                                      Eleanor Pritchett '19                       Claire Schwartz GRD '19                  
________________________________________
Leadership Award for Community Arts & Service 
Afro-American Cultural Center Prize
a.k. payne '19
The Leadership Award for Community Arts & Service recognizes student who, through their creativity and talents, inspire greater collaboration and interaction between Yale and the New Haven community.  
William Pickens Prize  
African American Studies Department Prize
Eleanor Pritchett '19
Senior Essay–"Transcendentally Material": Aaron Douglas and the Visuals of Publishing in the Harlem Renaissance"
The William Pickens Prize  recognizes an undergraduate African American Studies major for an outstanding senior essay in the field of African and African American Studies.
Sylvia Ardyn Boone Prize  
Departments of African American Studies & History of Art Prize
Claire Schwartz PhD '19 
Dissertation: "A Sidelong Glance: Art, Archives, and Visions of Blackness in the Postmodern City"
The Sylvia Arydn Boone Prize,  awarded in conjunction with the History of Art Department,  honors the best written work by a graduate student on African or African-American art.